Welcome back Rheumatology fans, trying something new this week as I created my first "Top Tips" video. This weeks video comes from a recent batch of courses I presented, the question was asked a couple of times. How do you differentiate a gout flare from an osteoarthritis flare? After all the symptom profiles and patient demographics are rather similar. The "Top Tips" series is born, you can watch the video below (10 mins) or I have popped the slides below as well which contain the information. Let me know what you think of this format please!
The Rheum 101 hybrid event in Person and Virtual tickets are available and being snapped up FAST. Grab yours HERE if you want to hear from some amazing speakers all about Rheumatology. It will be unmissable!!
You can also listen to all of my blogs as podcasts subscribe to your preferred channel HERE You can also find my podcast on Apple & Spotify & Google
As usual, feedback is greatly appreciated and for any further reading for me please send it my way!
PLEASE REMEMBER – THIS BLOG IS NOT A REPLACEMENT FOR CLINICAL REASONING, IF YOU ARE UNSURE GET ADVICE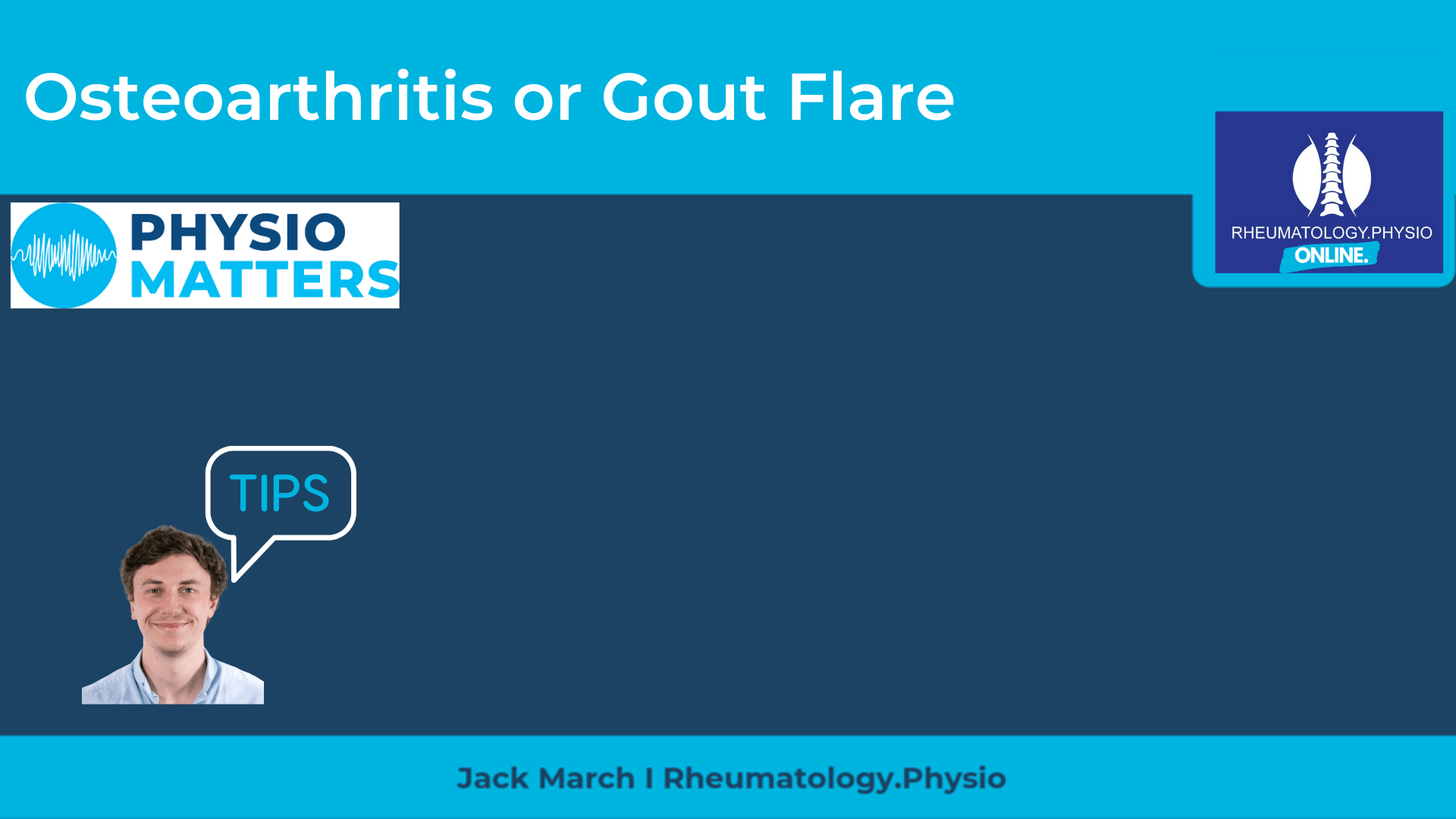 First of all? What is a crystal arthropathy? They look clinically identical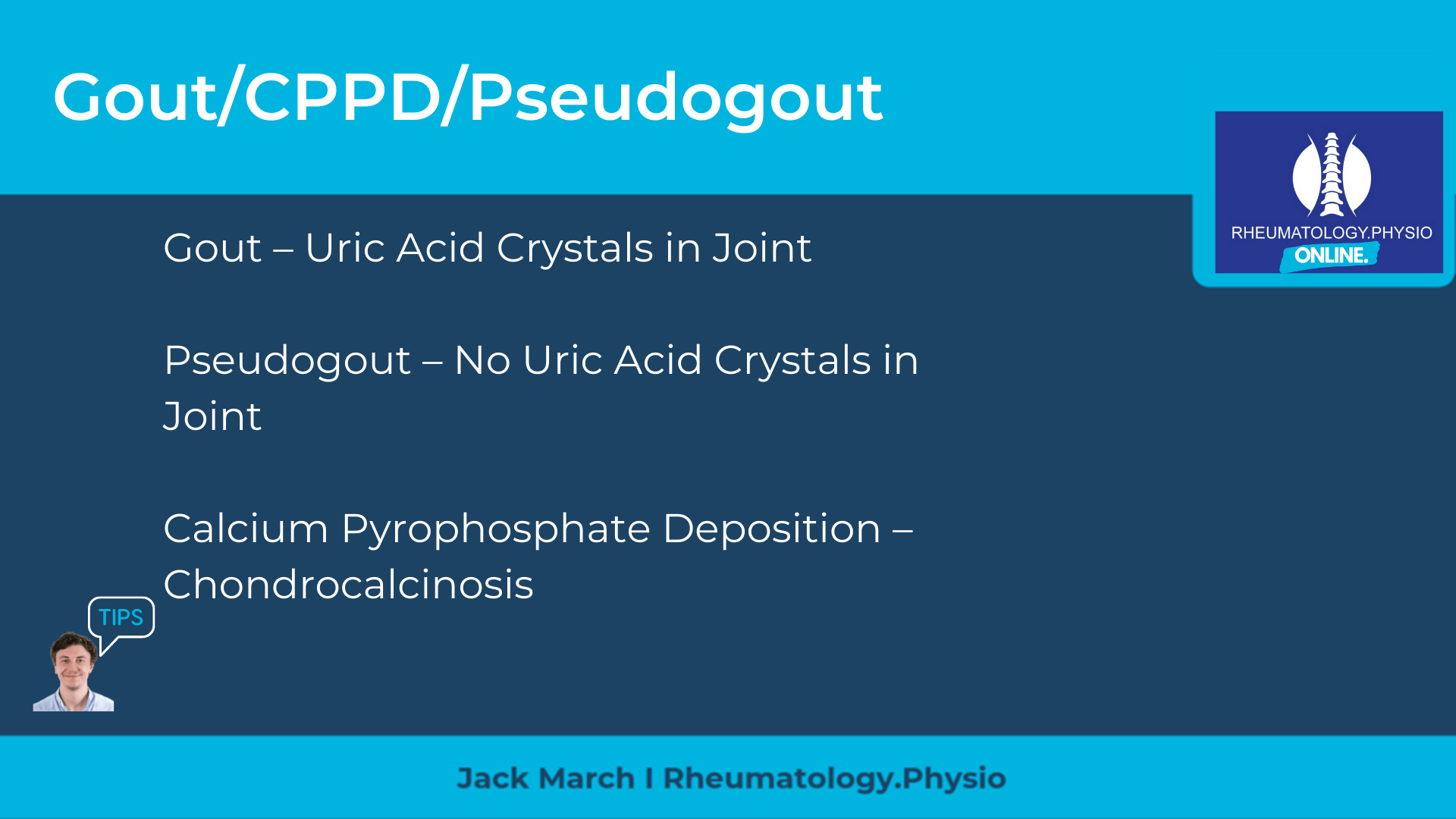 How might we differentiate between a gout flare and an osteoarthritis flare? While every patient is of course a unique individual, the below charecteristics are common and can help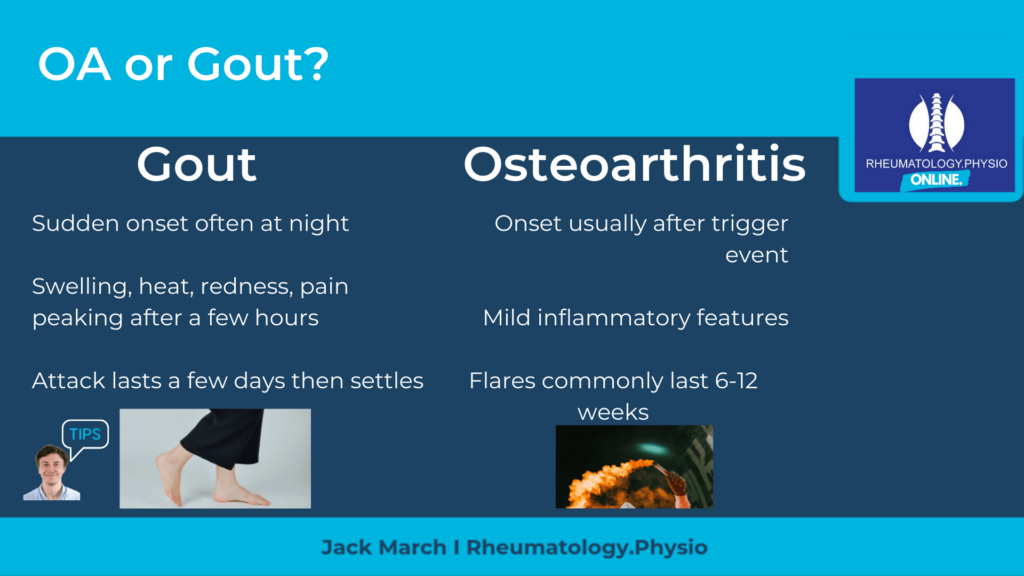 If we are confident in our reasoning how would we manage the two conditions differently, again utilising a patient centred and individualised approach the below advice is my final Top Tip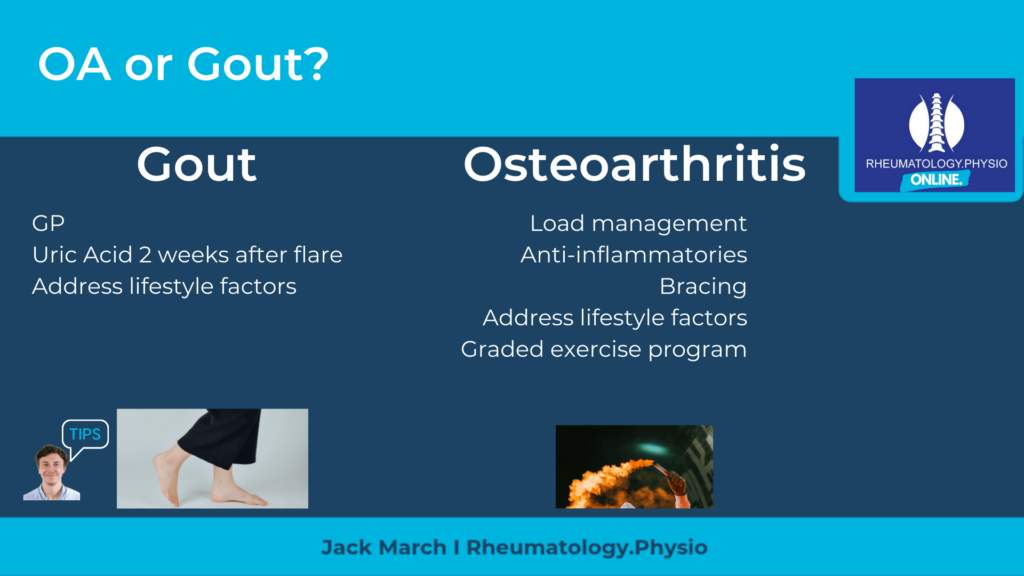 I hope you have found this new style useful and interesting, please comment or use the contact form if you have questions about this or any other material I have created. Please feel free to post suggestions for further topics too!
Further Blogs you might like:
Osteoarthritis – Beyond Wear and Tear
Would you like these blogs directly to your email inbox? I now have a weekly newsletter! SUBSCRIBE HERE